Documenting memories of cherished people, places and events. One-off customised archival prints. Scroll to end of the page to email for more info.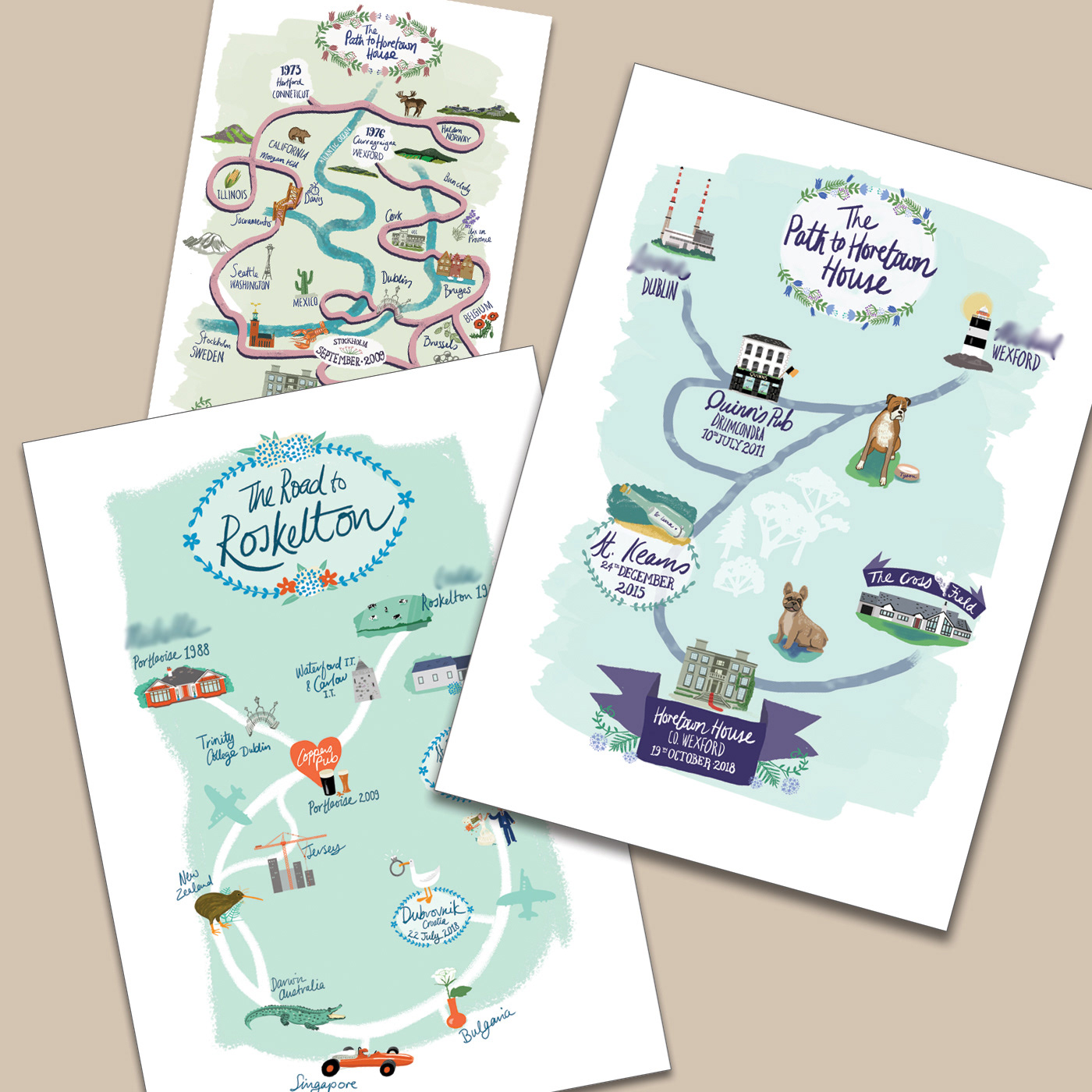 Customised maps of "how a couple met'. A unique keepsake of their journey to the alter. Makes a special wedding gift for a friend or family member to hang in their home or perhaps commissioned by the couple themselves to be also used as part of their wedding day stationery.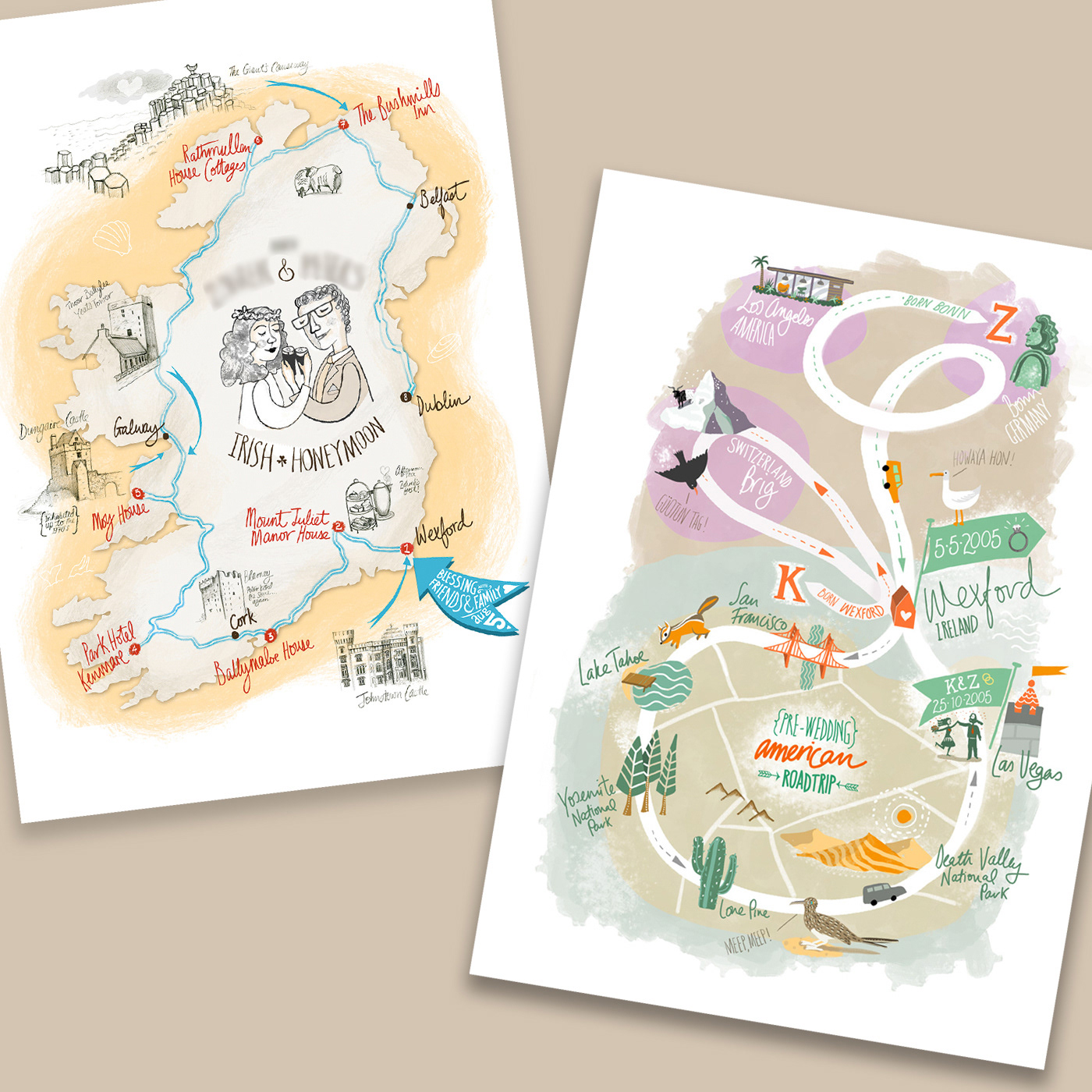 Whether it be a treasured holiday, honeymoon vacation or a once in a lifetime adventure, record the journey forever with a bespoke illustration of where you visited and the many special moments along the way.